This year it took place at Palaio Elaiourgeio of Eleusis
This year StartupNow Forum took place at the Palaio Elaiourgeio of Eleusis, which is situated on the seaside of Eleusina. Historically, it represents the close connection of the city with the industrial activity of modern Greece. The site, since 1995, hosts cultural events like art exhibitions, theatrical performances, concerts and film screening while it also provides its facilities for the creation of green spaces and cultural functions.
The Palaio Elaiourgeio of Eleusis is inextricably linked to the cultural heritage of the city. Charilaou Soap Factory (the now Palaio Elaiourgeio of Eleusis) was founded in 1875 by brothers Lysandros and Emmanuel Charilaou, who arrived from Galatsi, Romania, in Eleusina, led by the operation of some household soap factories. Their soap became widely known and competed in the national market against the most dominant soaps. The two brothers used steam as an energy source and as raw materials olive kernels and other raw materials.
StartupNow in numbers:
500 attendees, 107 speakers, 150 startups, 200 B2B meetings, 17 workshops & 100 community partners & research centers.
The forum hosted 107 speakers; a mix of Greek leaders, founders, entrepreneurs, executives, investors and academics. These are people from all walks of the innovation and entrepreneurship community and representatives of major organizations & businesses dealing with innovation, green technology & financing, raw materials, circular economy, smart cities, fintech, tourism, cyber security, ESG and more.
Mantis Business Innovation is one of the fastest growing businesses in the field of Innovation & Entrepreneurship in Greece aiming to inspire people for a better future. It offers a suite of innovation services to public and private organizations bringing together businesses and startups to solve some of our most pressing environmental, fintech and societal challenges.
With the aim to interconnect all key players of the startup ecosystem, this year for the 3rd time, Mantis Business Innovation took the opportunity to reunite it physically at Palaio Elaiourgeio of Eleusis! The place where this initiative began but also a place rich in culture and industries. 
Mantis Business Innovation, CEO Mr.Christos Nikoloudis welcomes all participants at the forum.
"StartupNow Forum was born from exactly these two situations; we wanted to bring the next day of a natural disaster (Mandra's floods) in contact with the most promising part of Greek society: the young entrepreneurs who innovate and create".
Meet our keynote speakers
Static overlay
Argyris Oikonomou
MAYOR, MUNICIPALITY OF ELEUSIS
The Mayor of the Municipality of Eleusis, Mr. Argyris Oikonomou welcomed all participants at the Palaio Elaiourgeio, one of the most emblematic places of Eleusis city, a place that has been connected with its industrial history and culture.
Static overlay
Christos Dimas
DEPUTY MINISTER OF DEVELOPMENT AND INVESTMENTS | RESEARCH, INNOVATION AND TECHNOLOGY
During StartupNow Forum all new measures for the development of research and innovation in Greece were presented. Deputy Minister of Development and Investments Mr. Christos Dimas, referred to the data collected so far in Elevate Greece by industry, geographical region and type of technology.
Static overlay
Thodoris Livanios
DEPUTY MINISTER OF DIGITAL GOVERNANCE, MINISTRY OF DIGITAL GOVERNANCE
The use of new technologies, the digital transformation of the Greek state to serve the citizen, interoperability and the use of open data, as well as the development of appropriate infrastructure for startup, were key issues in the speech of Mr. Theodoros Livanios
Static overlay
Konstantinos Aravossis
PROFESSOR, NTUA, GENERAL SECRETARY FOR NATURAL ENVIRONMENT AND WATER, GREEK MINISTRY OF ENVIRONMENT AND ENERGY
The environment crisis, proper forest management and the use of new and green technologies were some of the issues mentioned by Professor Konstantinos Aravossis, who initiated the launch of GreenTech Symposium. He underlined that the Symposium brings together the key stakeholders for the Greek economy to move towards a green one and for a green sustainable development.
Static overlay
Athanasios Kyriazis
SECRETARY GENERAL SECRETARY FOR RESEARCH AND INNOVATION MINISTRY OF DEVELOPMENT AND INVESTMENTS
Secretary General of Research and Innovation, Mr. Athanassios Kyriazis, talked about the promotion of the innovative an smart economic transformation as well as the role that research and technological developments play in the production and competitiveness of the Greek businesses and the national economy.
Static overlay
Athanassios Staveris-Polykalas
Secretary General of Telecommunications & Posts at Government of the Hellenic Republic - Ministry of Digital Governance
Mr. Staveris - Polykalas stated that: "In parallel with the digital transformation, there must be a security strategy. The digital transformation aims to improve the quality of life. It aims to improve skills that a company can have".
Meet the rest of the speakers
Meet our community partners
At StartupNow Forum we encourage our Community Partners to showcase their wisdom and expertise through workshops. This year we had the pleasure to host 17 workshops on topics such as funding, networking, challenges and opportunities in tourism, European programs for startups, systems innovation and many more! 
Check out our community partners here 
Our major innovation themes in circular economy & green Innovation
Meet our EIT RAWMATERIALS partners
We were honoured to host EIT RawMaterials this year, an Innovation Community within the European Institute of Innovation and Technology (EIT), which drives innovation across Europe to find solutions to pressing global challenges. EIT RawMaterials aims to significantly enhance innovation in the raw materials sector by sharing knowledge, facilitating matchmaking activities, developing innovative technologies and supporting business creation. This year we hosted EIT Raw Materials at StartupNow Forum. Mr. Bernd Schäfer, CEO and Managing Director of EIT Raw Materials Innovation Community by the Executive Board of EIT, informed us about their commitment by 2030 to create investment themes by above 30 billion euros. He also stressed that we have to think about how we can create resources and incentivate also investment into mining but also and expressly into circular economy.
Meet the Innovation Program of ETVA – VI.PE. "Beyond Circularity" powered by Mantis Business Innovation
StartupNow Forum hosted this year the Award Ceremony of the innovation program "Beyond Circularity". The program aimed to highlight technological and environmental solutions to the current challenges that Patra's industrial park is facing.
The program awarded 6 startups winners!
The largest national green innovation program in the sectors of Energy, Environment and Smart Cities.
Category: Company solution
2nd prize - PCN Materials
3nd prize - AMEN NEW TECHNOLOGIES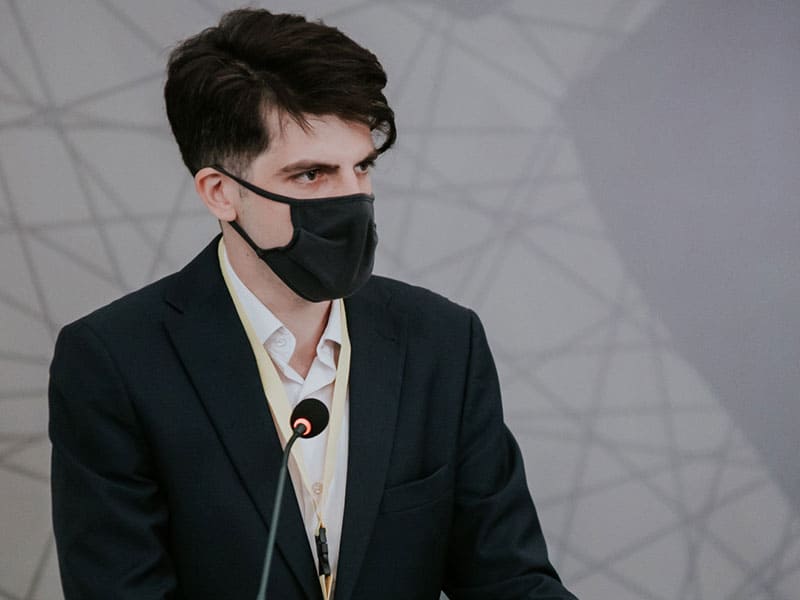 1st prize – MOA (Mineral and Ore Auction
2nd prize - ZERO INNOVA SMART WATER
3nd prize - Industrial Zones: Rezos IoT sixth sense.
Launch of GreenTech Challenge by ESU NTUA 2021
The institutional competition for startups in the sectors of Energy, Environment and Smart Cities.
Mr. Konstantinos Aravossis Professor NTUA, General Secretary for Natural Environment and Water,
Greek Ministry of Environment and Energy
The GreenTech Challenge by ESU NTUA is the largest National Green Innovation Program and is addressed to startups, innovative SMEs, researchers and students who want to develop innovative solutions related to the Environment, tackling Climate Change and Sustainable Development. The aim of the program is education, counseling and highlighting initiatives in the following topics:
Environment & Energy

Smart & Sustainable Cities

Innovative Green Products & Advanced Materials

Tire Management

Raw Materials
Environmental economy and sustainable growth. The role of private sector (PASEPPE)
The GreenTech Challenge by ESU NTUA is the largest national green innovation program and is addressed to startups, innovative SMEs, researchers and students who want to develop innovative solutions related to the Environment, tackling Climate Change and Sustainable Development. The aim of the program is to educate, consult and highlight initiatives in the following topics:

Mr. Konstantinos Goliopoulos, President, PASEPPE wondered how the private sector can intervene in environmental issues. He said that "The main problem today is not the private sector's capabilities but the production of these projects in a way that the usage economy is in line with the economy of the environment and so that all this together will give the optimal result".
The support of green innovation through the activity of environmental corporates
Coordinator: Niki Karali, COO, Mantis Business Innovation  || Dionissis Boudouvas, Managing Director, COMBATT S.A.  || Giorgos Mavrias, General Manager, ECOELASTIKA SA  || Dimitrios Bakoulis, Business Development Manager, V Group Environmental
Mr. Dionissis Boudouvas, Managing Director, COMBATT S.A. stated that: "At a time when the transition to green energy , electrification and in general the change in all of us of how we  produce and use energy, batteries are in the center of attention. At the same time these technologies are in the very beginning".
Platinum - Papastratos S.A.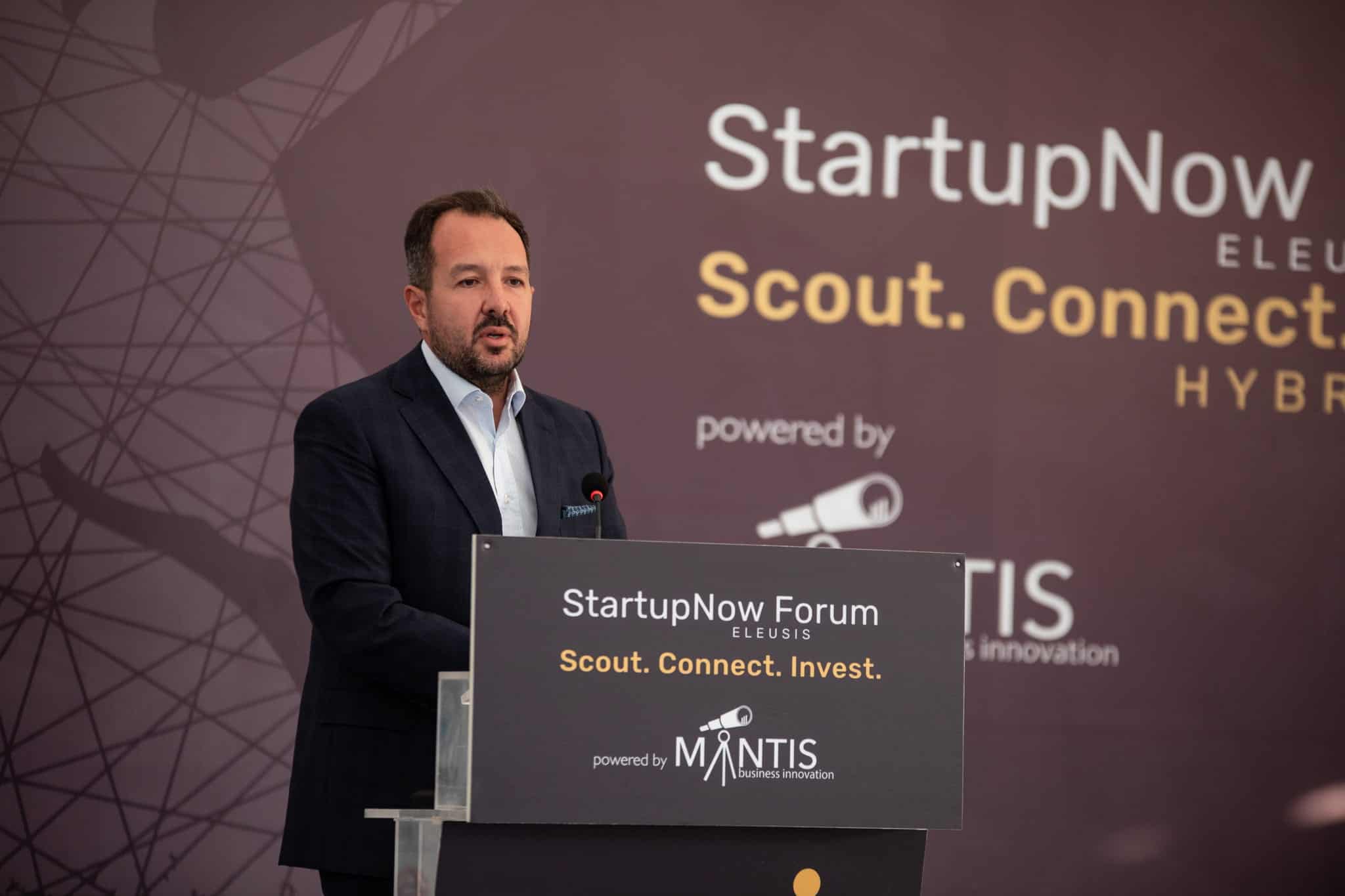 Our Platinum Sponsor Papastratos S.A. represented by the Director of Communications, Mr. Stavros Drakoularakos spoke about the company saying that "we have announced how we are moving for the next 90 years and this is a strategy for sustainable development. (…) We see sustainable development just like digital transformation; it is something that if in 10 years from now we are still talking about it, it means that we have not done it and we have failed."
Gold Sponsor Eurobank S.A.
Our Gold Sponsor Eurobank S.A. was represented by Mr. Michalis Vlastarakis General Manager Group Marketing & Corporate Communications saying that it is needed a redefinition of the term growth. The concept of sustainability comes to emphasize what today is missing: an equal and parallel course of three pillars: economy, environment, society".